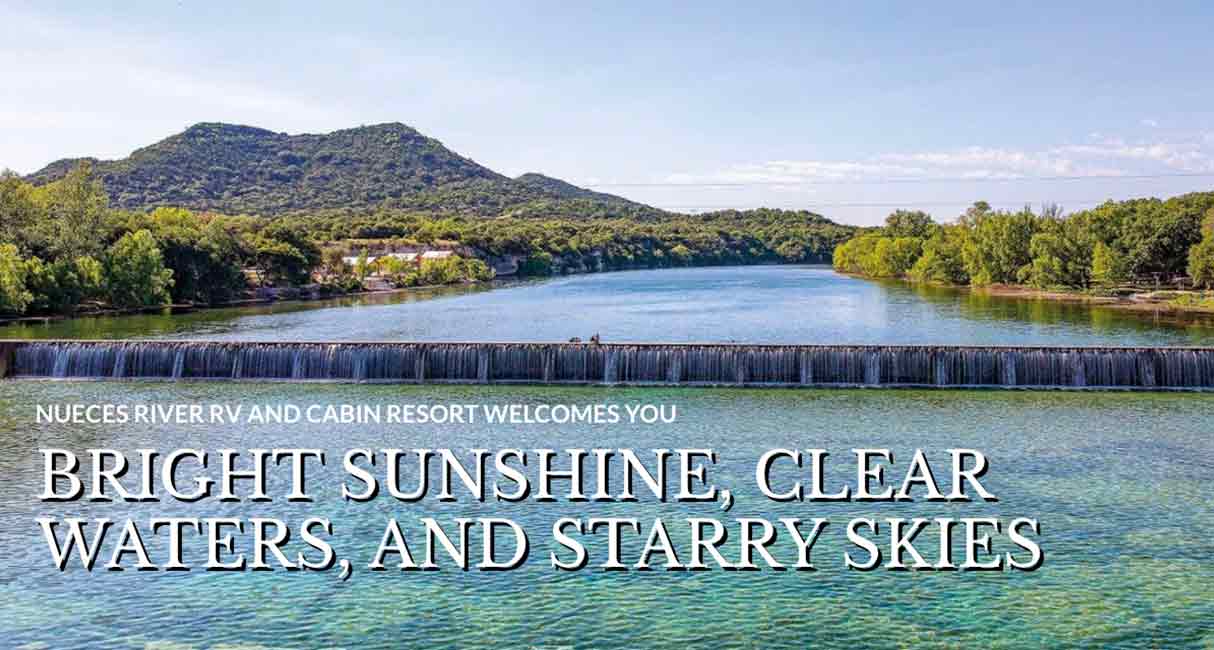 Option-1:
Option-2:
FAQs
You Have Questions? We Have Answers.
Option-1:
Option-2:
Q: What is a "community fee"? And what is included?
A:
The community fee for new residents starts at $595 per month. The community fee is the monthly fee which covers the lease of your lot, use of the community amenities, and landscaping and maintenance of common areas. Some of the specific items the community fee covers includes:professional property management staff; landscaping of all common areas and upkeep of our on-site amenitiessuch as community clubhouse, multiple dog parks, pickle ball courts, bocce ball courts, horseshoe pits; community events; property taxes for the land the community sits on; property insurance; utility infrastructure; irrigation of common areas; upkeep of internal streets; privacy fencing; and more!
---
Q: How are utilities going to be billed?
A:
Water, sewer, and garbage will be directly billed to each resident by the utility service provider. All charges will be based on the City of Sequim's fee schedule and it will be the resident's responsibility to start services.
---
Q: Will there be increases to the monthly community fee?
A:
The community fee is subject to yearly rate increases.
---
Q: Is there also an HOA in addition to the community fee?
A:
No, the community fee is similar to a traditional HOA fee.
---
Q: Who is the property manager?
A:
Collective Communities Property Management (CCPM) will be property manager. CCPM takes pride in being good stewards of the communities we manage. We see it as our duty to you (our residents) to work together to maintain and increase the value of your home and the community as a whole through diligent implementation and oversight of home and lot standards, modern property operations, and continuously reinvesting in the community. Investments in amenities, community events and everyday management creates an environment where residents can enjoy a sense of community and confidently put roots down. If you'd like to learn more, please visit our website
www.CollectiveMHC.com.
---
Q: Will there be RV storage available? If so, what will the fee be?
A:
Due to space constraints within the community, we will not be able to offer on-site RV storage. There are a variety of off-site options located nearby.
---
Q: What are your lease terms?
A:
We offer 12-month lease terms, at the end of the initial 12-month lease term residents will automatically be renewed into another 12-month lease. The community fee is subject to change upon renewal.
---
Q: Do you have to order a home or are there options to buy now?
A:
Absolutely not, we currently have homes on-site and available for sale! You are welcome to tour these homes anytime between 11:00AM-3:00PM every day of the week including weekends! Please reach out to our on-site Realtors at any time at 360-621-5185. Feel free to bring the Realtor you are currently working with!
Q: What kind of features and layouts will be available in your homes?
A:
We will be offering a variety of floorplans to choose from, allowing you to create your ideal home! Whether you're looking for a floorplan that is great for entertaining or one that has a den for you to use as your home office or craft room or even one with a spare bedroom for when the grandchildren come for a visit, we have curated a selection of floorplans with a variety of needs in mind. Many are surprised to find that our manufactured homes come standard with vaulted ceilings, recessed lighting, designer kitchens and many more modern touches!
---
Q: What will be some of the benefits of owning a manufactured home in your community?
A:
As an owner of a manufactured home in Lavender Meadows MHC you will enjoy the benefits of an energy efficient, single-story floorplan with top grade construction materials that keep maintenance and upkeep to a minimum. Owning a manufactured home also means you'll have greater preservation of your retirement funds by preserving capital that would have otherwise been spent on land, transaction costs, and property taxes if you were to purchase a traditional site-built home.
---
Q: How large are the lots in the community?
A:
Lots in the community will range from 4,500 – 6,000 sqft, while most of the lots will be at least 5,000 sqft. With a few exceptions due to size constraints, lots will come equipped with either a single or two car detached or attached garage providing residents with ample storage space!
---
Q: How do I place a deposit for a lot I am interested in?
A:
Please reach out to our team at
sales@collectivemh.com
to place a deposit for the lot you are interested. The deposit to hold a lot is $1,000 and is fully refundable for the first 6 months. After 6 months the deposit become non-refundable. Once you have moved into your new home, the lot deposit will be applied and held as your security deposit.
---
Q: I see there are 3 phases of homes, am I able to choose a lot from any phase?
A:
Currently, we are only releasing lots in Phase 1.
---
Q: Your website says that I can customize my home order, what items am I able to customize?
A:
We are pleased to be offering a wide variety of customization options. Including: interior and exterior paint, cabinet color, kitchen and bathroom hardware, backsplash, countertop surface, appliance packages, flooring, roofing shingles, lighting, and ceiling fans, and more! Please contact us to speak to a sales representative.
---
Q: Do I have to order a home through you?
A:
No, you do not. We have three partner dealers who are ready and able to provide custom home orders to future residents. They are as follows:
ECM Homes
, ECM homes has a sales center on-site to assist with your custom home orders;
DeTray's Custom Housing
,
DeTray's LLC
(Although the namesakes very similar, they are different dealers) &
Wilder Affordable Homes
in Port Angeles We encourage you to follow up with all three.
---
Q: I would like to order a home through a dealer that I am working with, and have it placed in Lavender Meadows, is this allowed? What is the process?
A:
Yes! We welcome new home orders through outside dealers. You or your dealer may contact our team for a copy of our Home and Lot Standards that outlines the minimum requirements for items such as roofing material, siding material, window placement, home set up, garages, and more. Please be sure to review the Home and Lot Standards before finalizing your order with your dealer of choice. Homes that do not meet the community's Home and Lot Standards will not be accepted.
---
Q: Do you offer any home set up services if I order a home through another dealer?
A:
At this time, we will only be offering set up services for homes ordered directly through our in-house dealer (Collective Park Homes). Your dealer should have a trusted home set up crew. Please contact us if they do not offer these services.
---
Q: Do you offer financing?
A:
We do not offer in-house financing; however, we have teamed up with several lenders who offer manufactured home financing. Please visit:
https://apply.triadfs.com/ourfirstfed
for more information on Triad Financial Services or contact Sound Community Bank 360-683-2818 Ext 502, and C2 Financial 405-520-1441.
---
Q: What if there is a home ordered for a lot that I am interested in, are you able to move homes to accommodate my order?
A:
We cannot guarantee that we can accommodate moving/rearranging pre-ordered homes. Some homes are ordered to meet specific lot dimensions. This will be determined on a case-by-case basis.
---
Q: I live in a Manufactured Home now; may I move my home to Lavender Meadows?
A:
At this time, we are only accepting new homes into the community.
---
Q: When do I need to apply for the community? And how do I apply?
A:
You will need to apply for the community prior to placing your home order through our in-house dealer (Collective Park Homes), or another dealer. Prior to the time of application, we will provide you with our Resident Screening Criteria and Occupancy standards. Applications may easily be completed online through RentSpree at
https://apply.link/3JVhcBU
---
Q: I am 55+ but my partner is not, will we still be able to qualify?
A:
Yes! Our requirement is one person per each household must be 55+ years old, all other residents in the household must be 18+ years old to live in the community. Please be aware, however, that if the person who is 55+, for whatever reason, is no longer living in the home and no other household member has turned 55+ you will need to reach out to management for options available. At any given time, at least one member of the household must be 55+.
---
Q: I am working with a realtor who has been showing me homes, can I still work with them if I choose to purchase in Lavender Meadows?
A:
Yes! We encourage you to continue working with your real estate agent. Please have them contact our onsite Realtor, Dianna DeSilva at 360-461-2383 to coordinate the sale.
Note: The Home Customization Packet and Resident Screening and Occupancy Standards are both available upon request.
Q: Who is going to be responsible for landscaping the yard? Will you provide landscaping maintenance services?
A:
Residents will be responsible for landscaping their own lot if a custom home order is placed through our inhouse dealer (Collective Park Homes) or another preferred dealer. If a home is purchased on-site (already setup) then landscaping will have already been completed and will be included in the home sales price. All ongoing landscaping maintenance will be the responsibility of the resident.
---
Q: Can I install my own custom landscaping?
A:
Yes! We encourage prospective residents to review our
Landscaping Worksheet
for more information on acceptable landscaping.
---
Q: Will each lot have an irrigation system for landscaping? If not, may I install one?
A:
The community will not be installing irrigation systems as the standard on each lot. Please refer to the
Landscaping Worksheet
for more information.
Note: The Landscaping Worksheet is available upon request.
Q: Will there be a clubhouse for residents to use?
A: Yes! We are pleased to announce that there will be a community center (clubhouse) for residents to use and enjoy. The clubhouse will be surrounded by lush landscaping and fire pits for you to use and enjoy.
---
Q: Will the community be gated?
A: The community will not be gated at this time.
---
Q: How long will it take for the community to be fully occupied?
A: We anticipate that the community will be fully occupied by the Summer of 2026.

Download Rules and Regulations PDF Here
---
Q: Do you allow pets? What are the rules?
A:
Yes! We are a pet friendly community. Generally, however, due to space and fencing constraints, animals over 30 lbs. are not allowed. Animals with a history of aggressive behavior and/or vicious breeds are also restricted. When filling out your application please include all details for your pet(s) so that we may determine if your pet(s) are within our Rules & Regulations standards.
---
Q: Can a friend or family member move in with me?
A:
Anyone who will be residing in the community for longer than 15 days will need to go through the residency approval process.
---
Q: Is there a limit on the number of vehicles I can have on my lot?
A:
Each lot will be limited to 3 vehicles per lot. Additional vehicles will be allowed if space permits, a monthly fee of $45 per vehicle will be assessed for the additional vehicles.
---
Q: I have a caretaker who is not my spouse/is not 55+ and I do not want them to be on my lease, but they will be coming to the community on a regular basis or living with me. Is this allowed?
A:
Absolutely, we understand that caretakers are a necessity in life for some. To ensure caretakers are appropriately accounted for, we do ask that caregivers complete a background check (criminal history only) and that you submit a Reasonable Accommodation Request form to management. This form allows for your care provider to verify your need for a caretaker. If you are going to need a caretaker, please let us know at the time of your application so we may provide you with the necessary documents.
Note: The full version of the Community Rules & Regulations is available upon request.